New to Loopcloud is purchasing packs with cash. If you don't have enough points to purchase the pack you're looking at, you'll see the price of a whole pack displayed in cash (£) instead of points.

Clicking on the Buy Pack button on a product header will take you to the Loopcloud website, where you can purchase the pack using the payment method of your choice.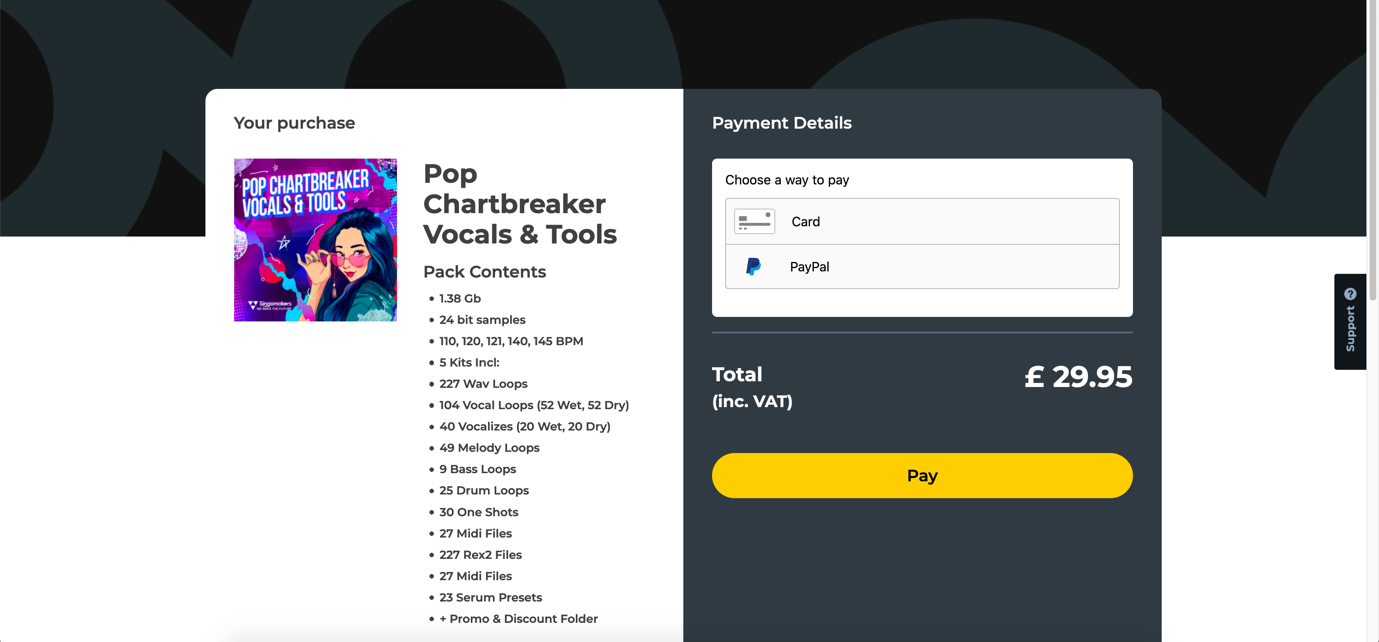 Just select your payment method, and then click the yellow Pay button to purchase the pack. This pack will then be automatically synced to your Loopcloud Library, and you'll be able to start using the sounds within Loopcloud as soon as the sync has been completed.

If you have any feedback, issues, or questions about Loopcloud, please click here to contact our Customer Care Team and we'll get back to you as soon as possible!