To purchase a sound in Loopcloud, find your sound and then click on either the points button (1P) or (2P) on the right or the Buy File button in the bottom-left corner of the Loopcloud application. These are both highlighted in the screenshot below: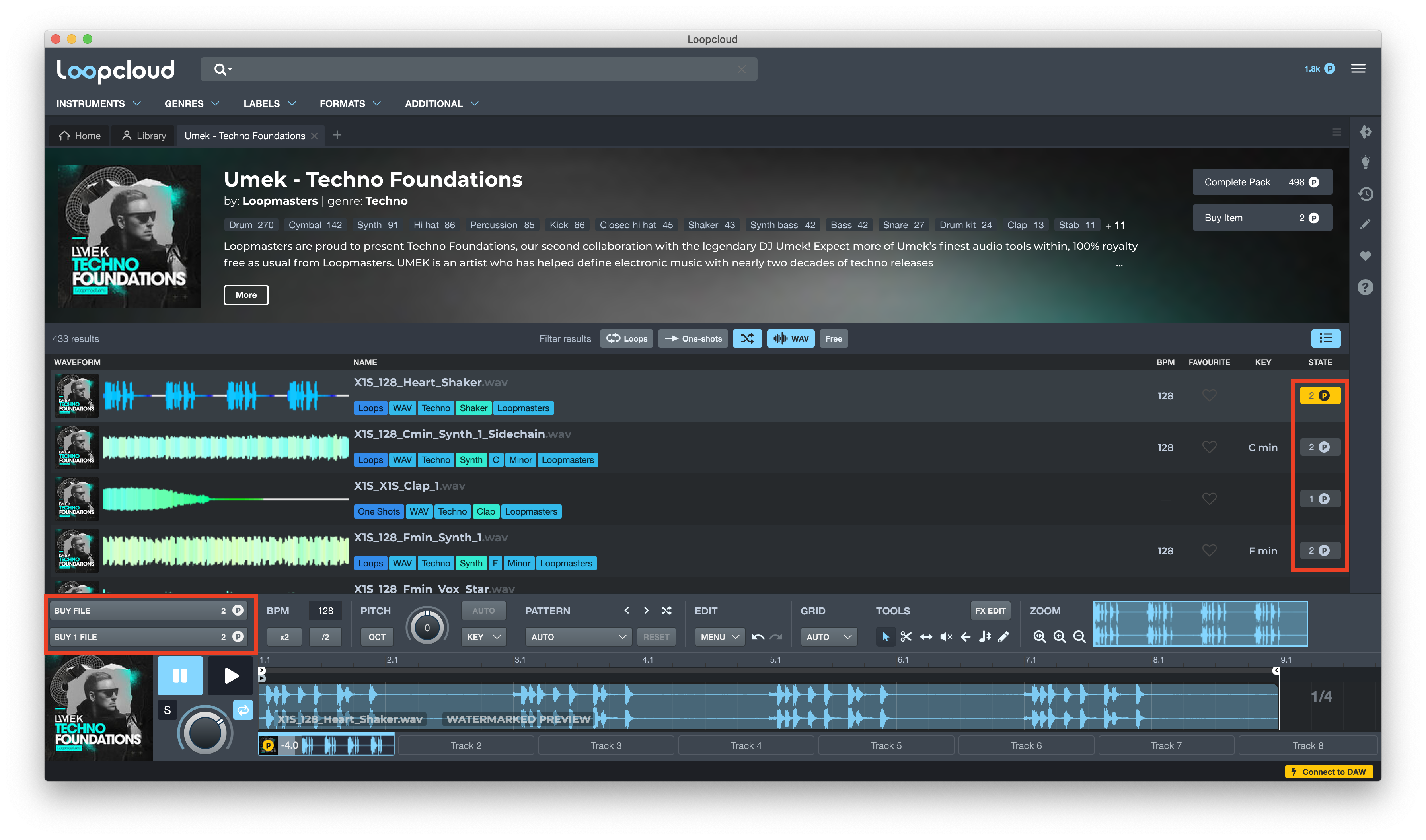 Once you've purchased a sound, it will be added to a folder in your Loopcloud Library named using the name of the pack that the sound is from. In this case, the sound will be in a folder named Umek - Techno Foundations.

From here you can load your sound into the multitrack in Loopcloud, or drag the sound out to your DAW, or a folder on your computer.
If you have any further questions about Loopcloud at all please click here to get in touch with our Customer Care Team - we'd be more than happy to help.