New to Loopcloud is the 'Find Rhythmic Matches' feature, powered by the "sound-matching" algorithm from Jamahook. Loopcloud will search through its own library and your collection to find samples and loops that will work seamlessly with your source sound.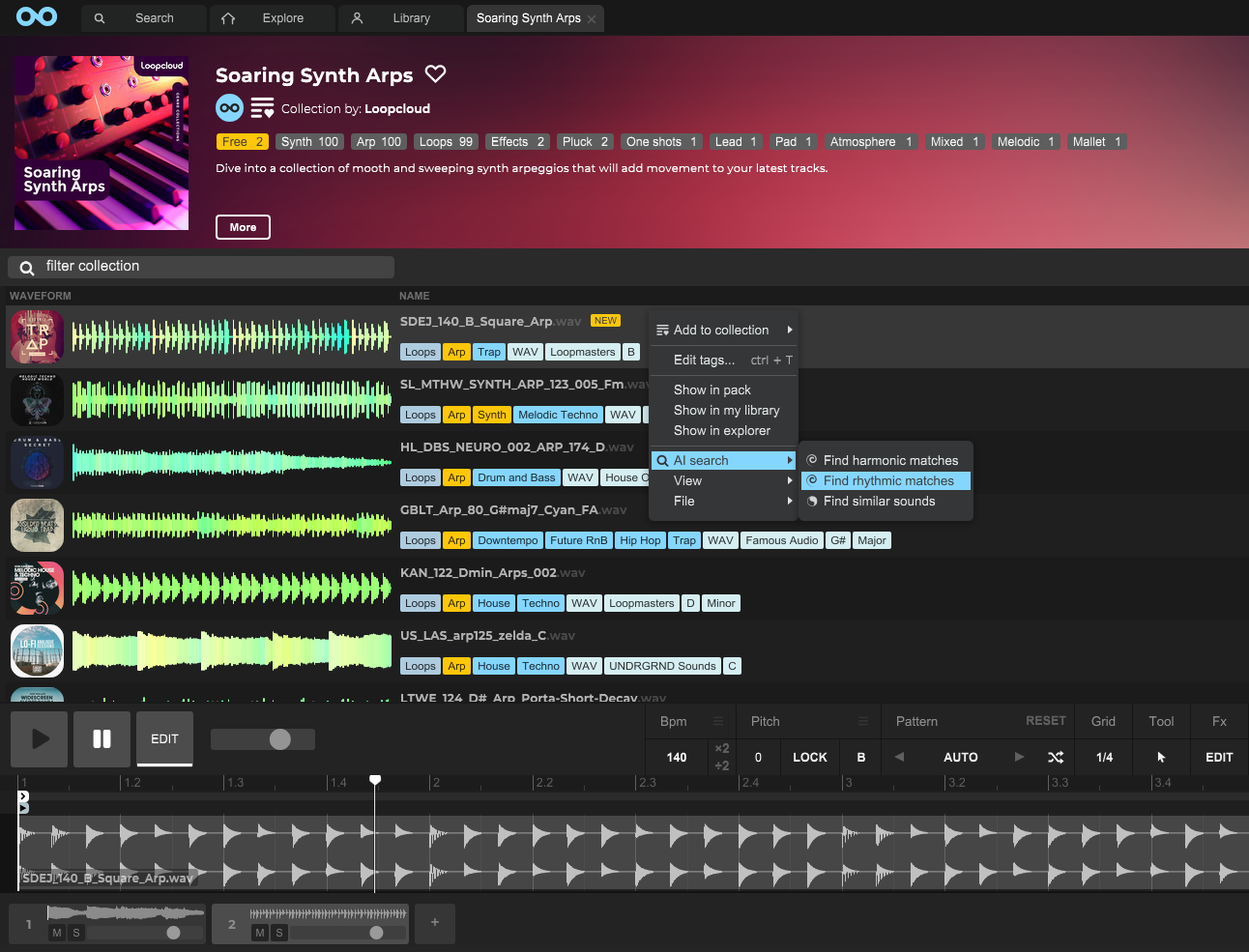 'Find Rhythmic Matches' will search Loopcloud for complementary rhythmic loops (Drums, Percussion and Cymbal loops) to your source sound. This is great for starting to build initial ideas for your track, or for finding that one missing element for your track that you didn't know you needed.
To Find Rhythmic Matches, just right-click on your chosen sound, or select the 3 dot menu on the far right. Then navigate to AI Search > Find Rhythmic Matches. This must be a loop from either the Loopcloud Store or your Loopmasters purchases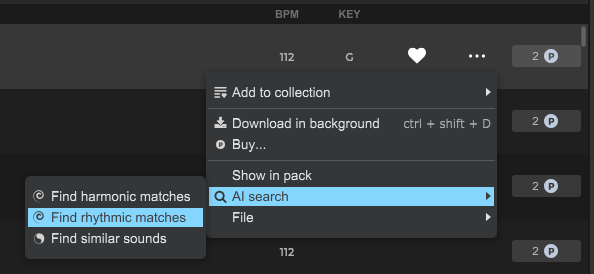 This will then search the Loopcloud Store for matches for the sound you selected, and return your results (usually between 150 and 200 matches). Clicking on 'Find Rhythmic Matches' will automatically move you to your next empty track, if there is one, so you can easily start layering your sounds and building up ideas. You might want to filter these matches by Genre, Instrument or Label to get more specific results back. To do this, just add your chosen Genre, Instrument or Label tag to the search bar at the top of the application.

If you have any feedback, issues, or questions about Loopcloud, please click here to contact our Customer Care Team and we'll get back to you as soon as possible!