I enter my registered email and password and cannot login at all: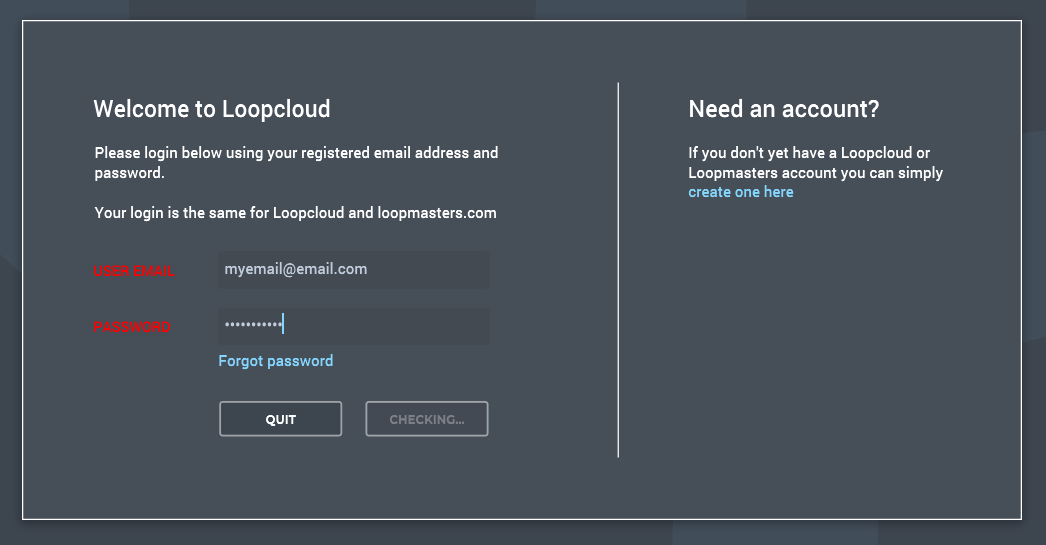 The first thing to try is checking you have your email address and password correct by attempting to log into the Loopmasters.com or Loopcloud.com websites with the same credentials.
If you have confirmed your email address and password are correct and still cannot log in:
You may need to confirm your account. When you create an account with us, you should receive a 'Confirm your account' email from us. Try searching your inbox for this email. If you can't find it, please click here to get in touch with our Customer Care Team and we'd be happy to help with this.
Try resetting your password. To reset your password, please go to https://www.loopmasters.com/users/password/new, enter your email address and click Send (this will work both for Loopcloud and Loopmasters accounts). Then, click on the link we send to your email address and create your new password.
Please note that you will need to be signed out of the Loopmasters website in order to reset your password via the reset link above.
Once your new password has been created, please try to log in with your new details.
If you continue to have issues logging in, please click here to get in touch with our Customer Care Team - we'd be more than happy to help!