We're sorry to hear Loopcloud isn't for you! If you need help with Loopcloud, or have any questions at all, our Support Team would be happy to help. You can reach us at support@loopmasters.com.
If you need to cancel your Loopcloud subscription, you can do so here by clicking the "Cancel Subscription" link in the bottom-right corner of the Current Plan section.
You'll then be prompted to provide a reason for cancellation. Select your reason and then click "Proceed to cancel" to cancel your subscription.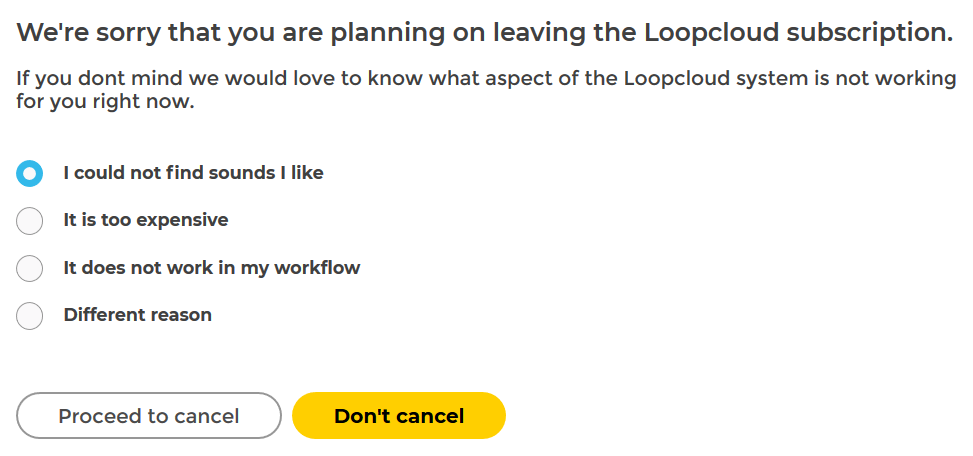 If you're not seeing the Cancel Subscription button, this will be because your subscription has already been cancelled.
If you have any questions about cancelling your subscription, please click here to contact our Customer Care Team - we'd be more than happy to help!