Loopcloud offers three tiers of subscription - Artist, Studio and Professional, and for all three, you can choose whether you'd like your plan to renew monthly or annually. The pricing for each plan is as shown below:
Monthly: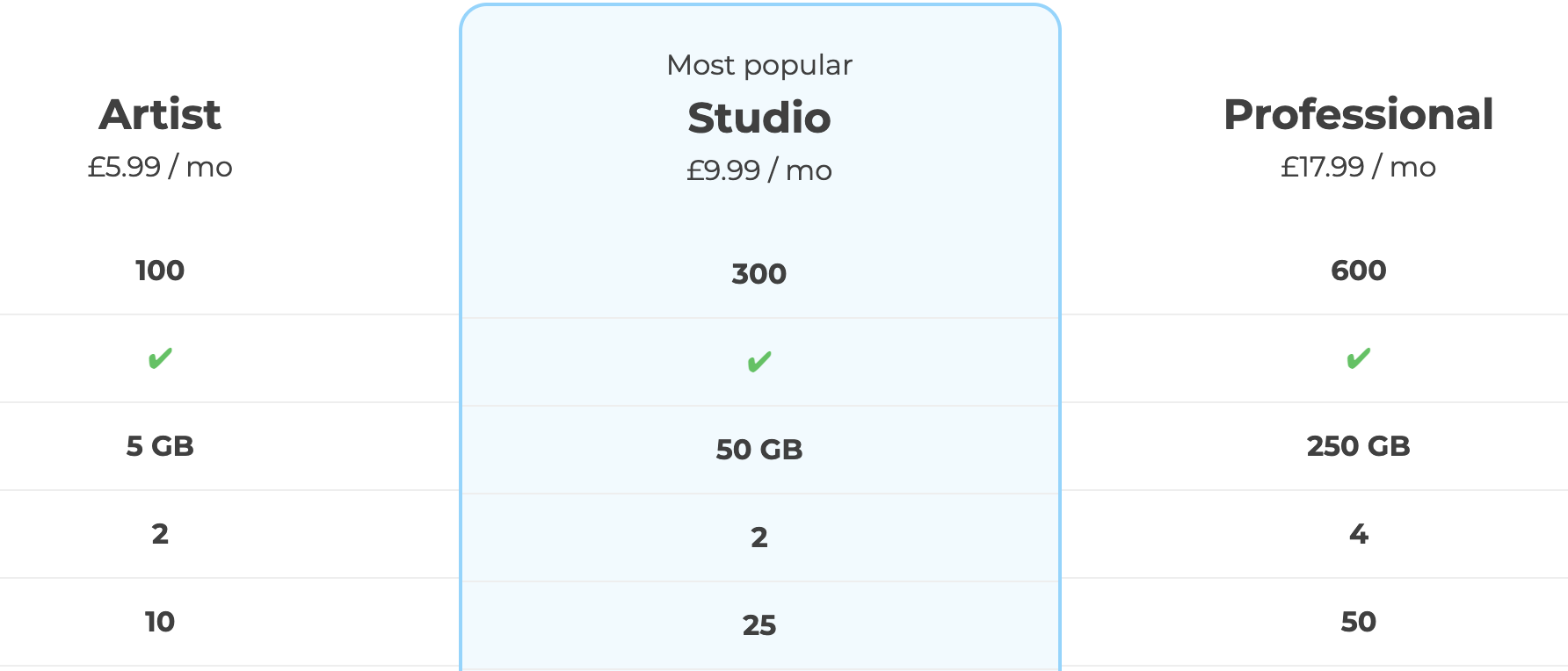 Annual: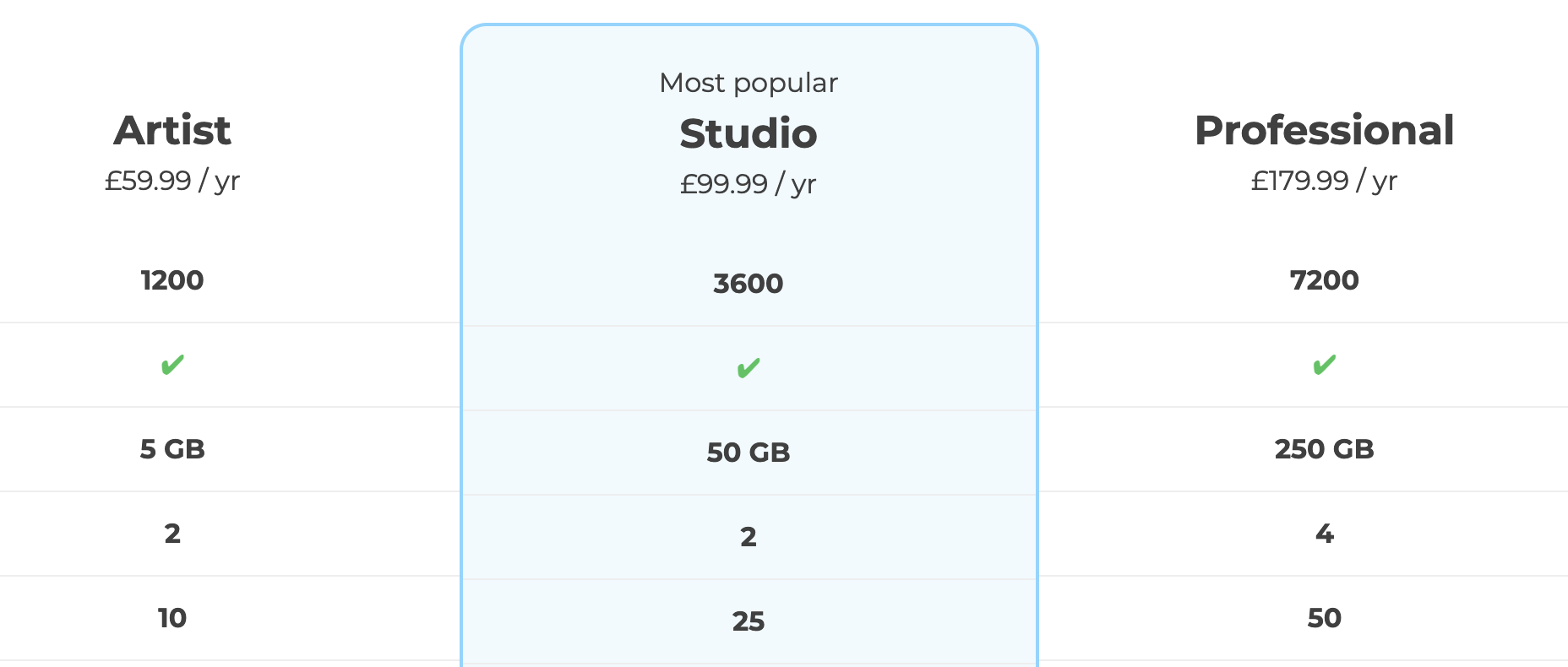 Aside from receiving points to spend on sounds in the Loopcloud Store each month/year, subscribers get access to all of the subscriber-only features of Loopcloud, including the 8-track editor, cloud storage, free sounds per day, our plugin suite, AI user-content analysis, Audio Filters, editing effects parameters, importing user-content and more. Click here to check out our Plans Page for more details.

Can I upgrade or downgrade as I need?
You can upgrade or downgrade your account at any time. Studio and Professional subscription levels let you add additional storage levels as your requirements grow, and also permit you to top up your points balance if you run out of points/data.

If you have any further questions, please click here to contact our Customer Care Team - we'd be more than happy to help!