All samples in Loopcloud are priced in points. A One Shot (e.g. a drum hit or a single synth note) is 1 point and a Loop is usually 2 points.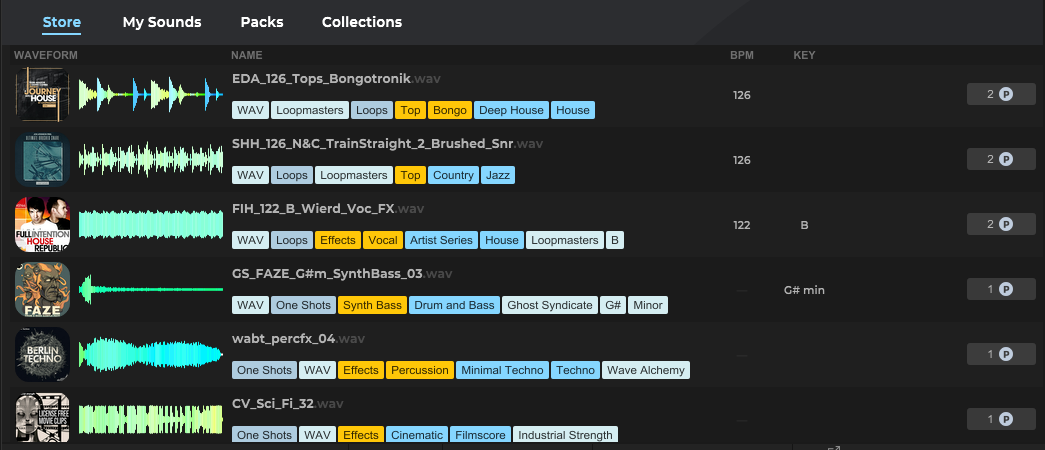 Longer samples, for example, vocal acapella stems, may be priced higher and certain files such as vocals can be priced up to 8 points.

Multi-item pricing
If you have multiple sounds in the multitrack preview player and want to purchase them all, Loopcloud will calculate the total number of points for that selection - simply the price of the items combined.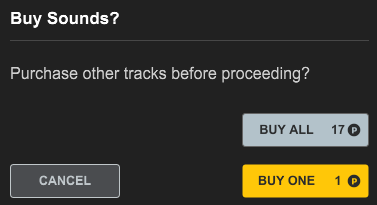 Full Pack Pricing
If you want to buy a complete pack, the pack price in points will always be equivalent to the price on the Loopmasters website.

If you have already purchased items from the pack you want to buy, the pack price will be reduced by the number of points spent on items included in that pack if you have enough points to complete the pack.
Suppose you do not have enough points to purchase a complete pack. In that case, you can either
purchase more Loopcloud points
or purchase the whole pack on Loopcloud using cash (£) - all purchases made in cash using Loopcloud will be automatically added to your Loopcloud library.

If you have any feedback, issues, or questions about Loopcloud, please click here to contact our Customer Care Team and we'll get back to you as soon as possible!