Using the audio filters in Loopcloud is very simple, and it may be just what you need to find that perfect sound that's floating around in your head. You can use Loopcloud's audio filters in search or in a specific product to filter by Tone, Length, Stereo, BPM, Swing, Rhythmic Density, Attack, and Decay. You may also want to combine these with an Instrument or Genre tag when searching to really narrow down your search. To get started, just open the Audio Filters sidebar on the right: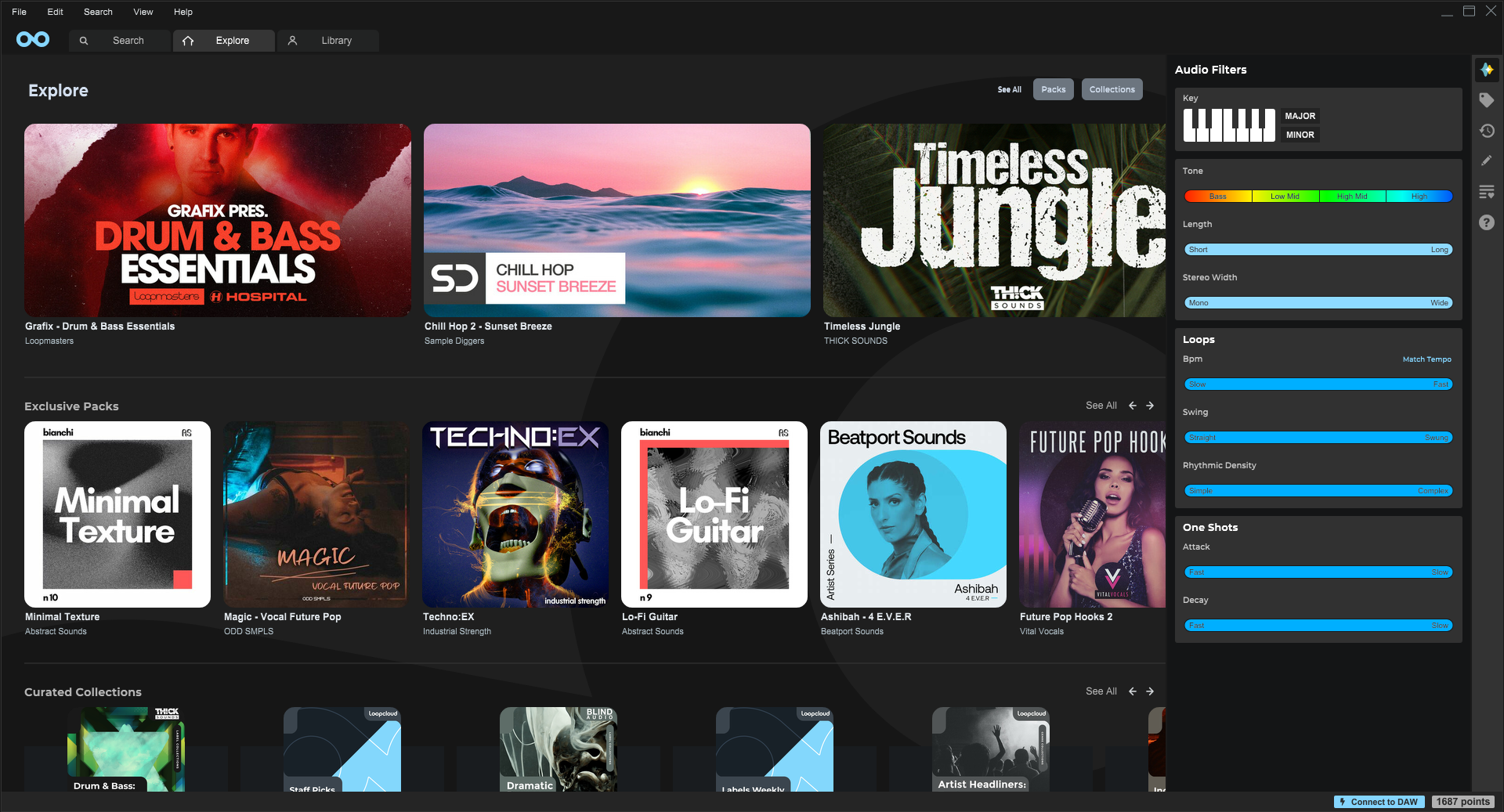 Now start to adjust the sliders (Tone, Length, Stereo, BPM, Swing, Rhythmic Density, Attack, or Decay) to start your search. You can combine filters (for example, using Tone and Length together) to get closer and closer to that perfect sound.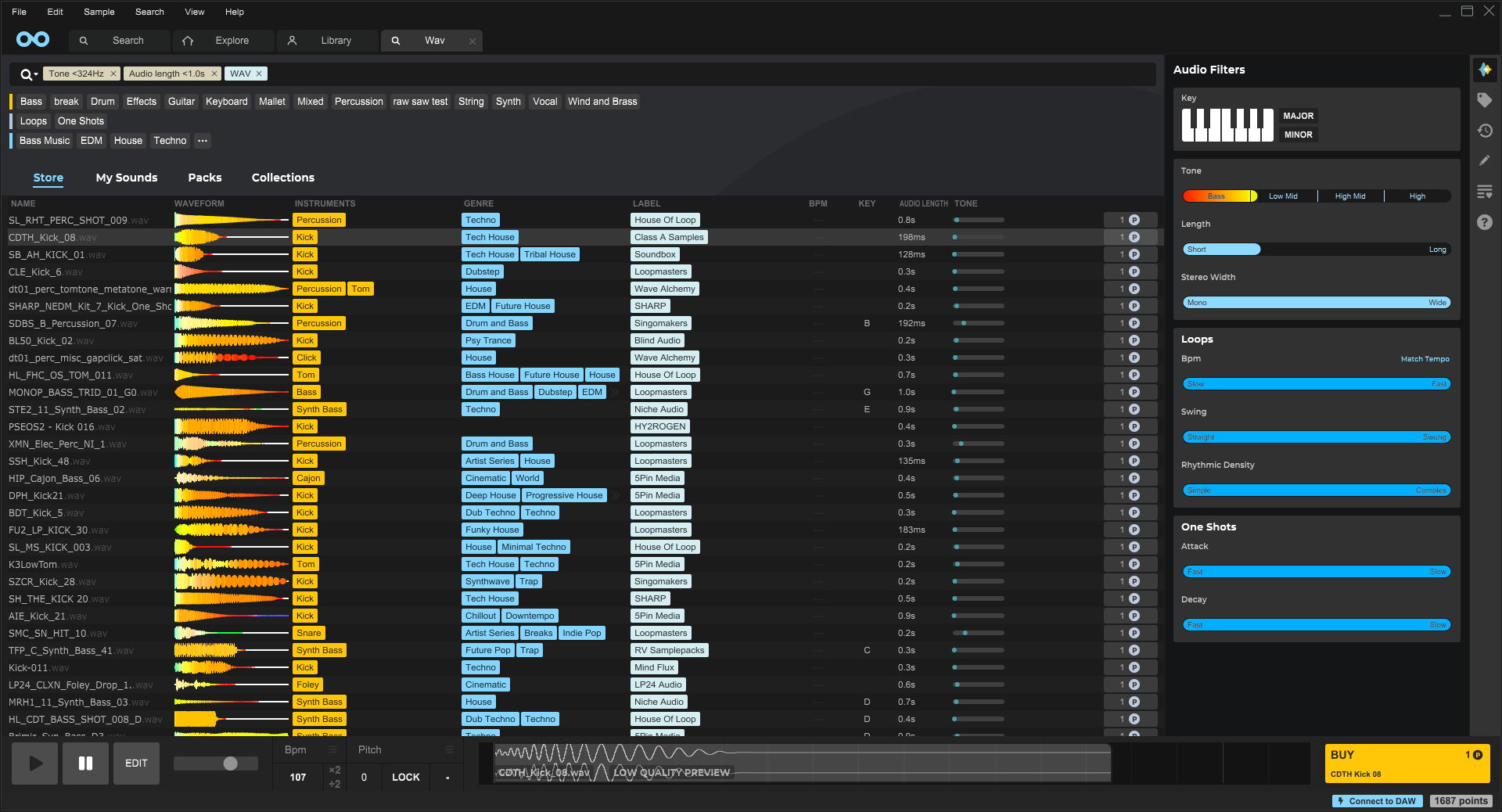 In the above screenshot, we're searching for a relatively short, bass-heavy sound. Let's also add the Kick tag here to filter out any instruments we don't want.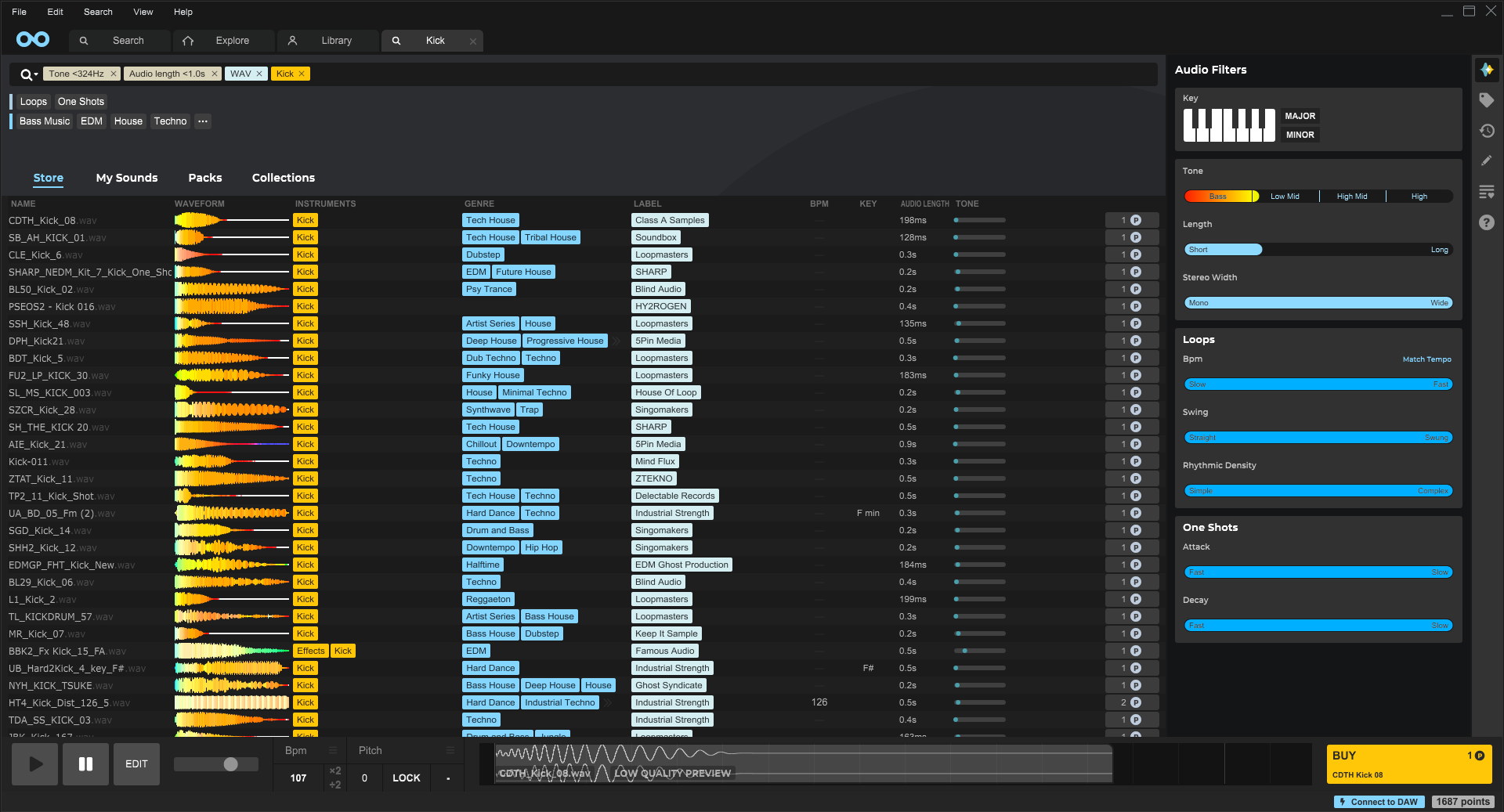 You can then sort your results by the filters you set. For example, we could order our set of results from most-bass heavy to least bass-heavy (where the spectral centroid is) by clicking on the 'Tone' column header.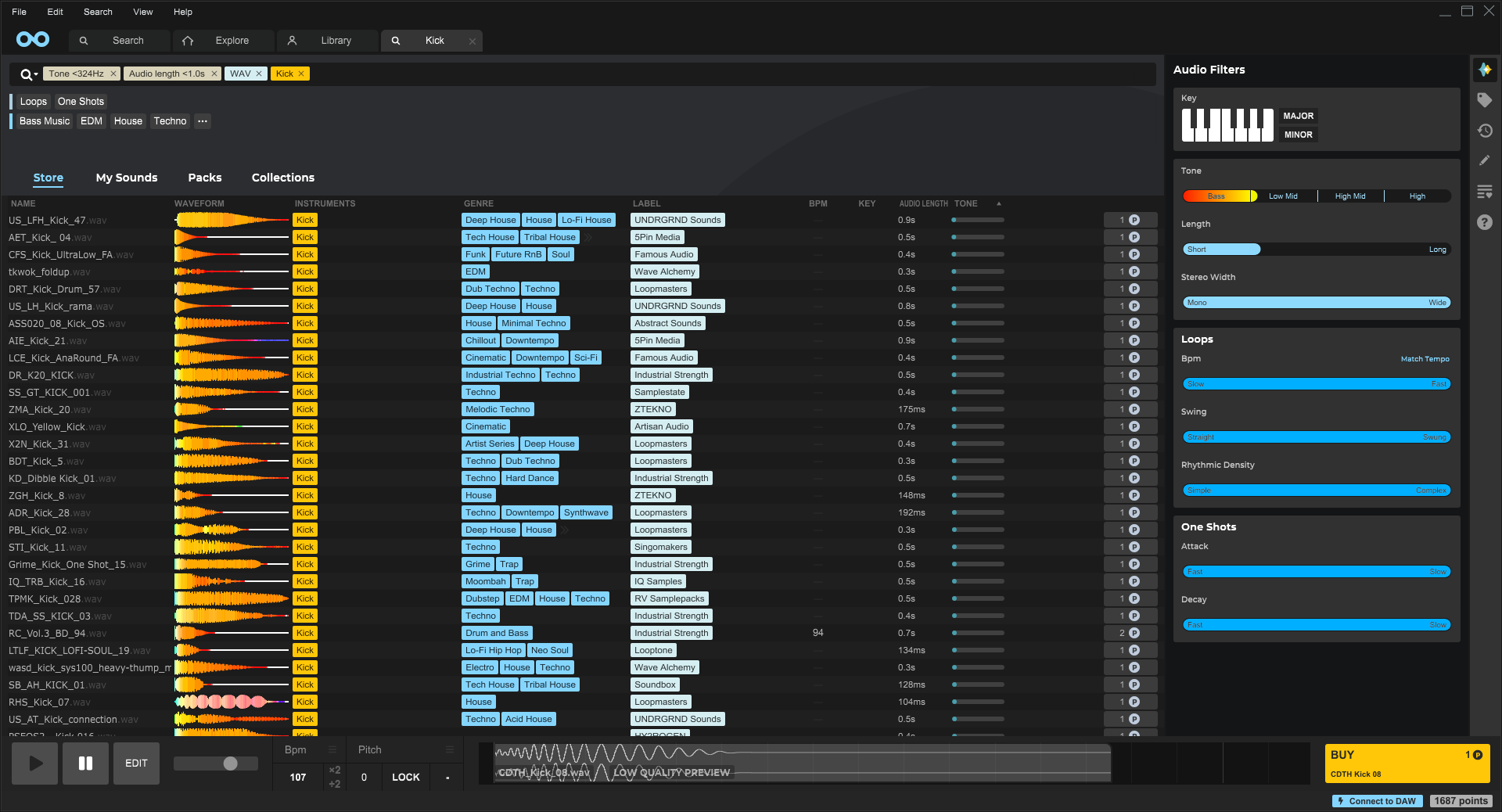 You can also sort by length by doing the same thing (clicking on the Length column header), or any filter that we decide to use.
Filtering within a product works the same way. Just browse to the product page of your choice: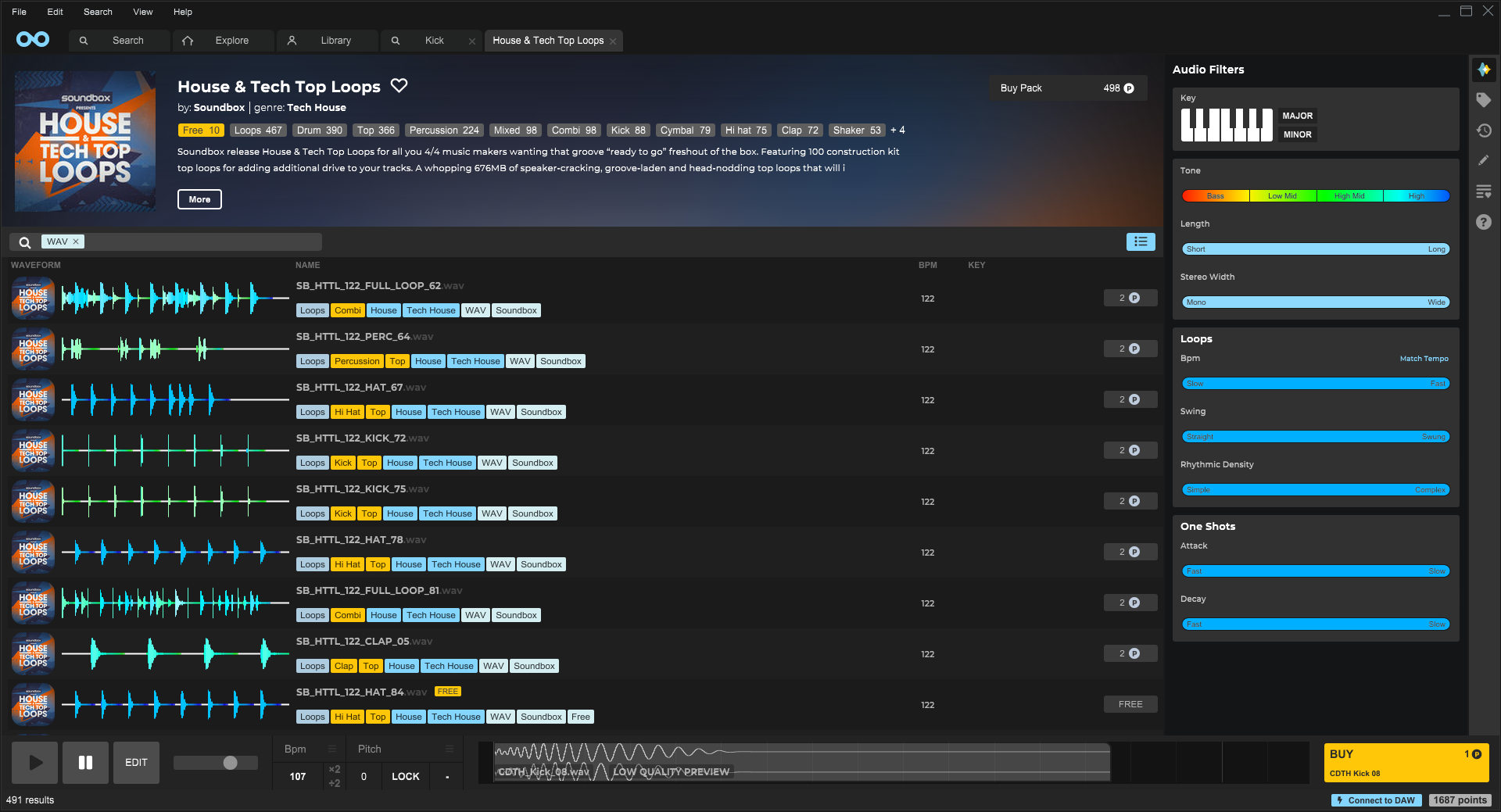 And then adjust the Audio Filters to filter your results down. Let's filter by Rhythmic Density this time to find some more sparse loops: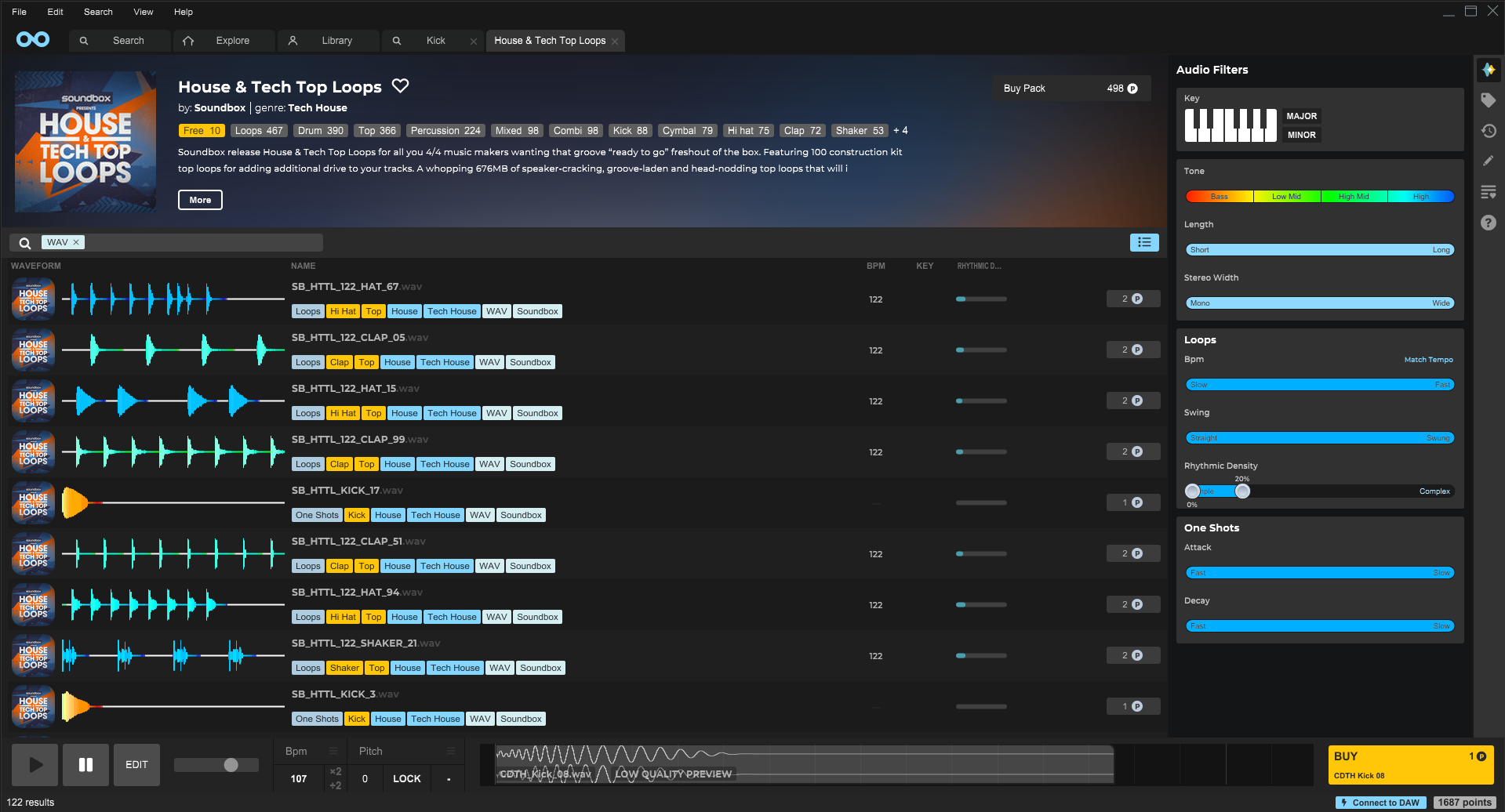 Here we've reduced our results returned from 491 to just 122 sounds, which we can now preview through to find the perfect sound for our track.

If you have any feedback, issues, or questions about Loopcloud, please click here to contact our Customer Care Team and we'll get back to you as soon as possible!