Loopcloud DRUM and PLAY are primarily designed to work when you are connected to the internet, as they download preset and sample content as you select them. If you save a project and load it up when offline, the plugin will load up in the state in which you saved it. Browsing for presets when offline however, is limited to those you have already downloaded.
You can download each preset in DRUM and PLAY just by clicking on it in the browser, or you can go to the Loopcloud app and download all the folders in advance. Right click on multiple selected folders and select Download in background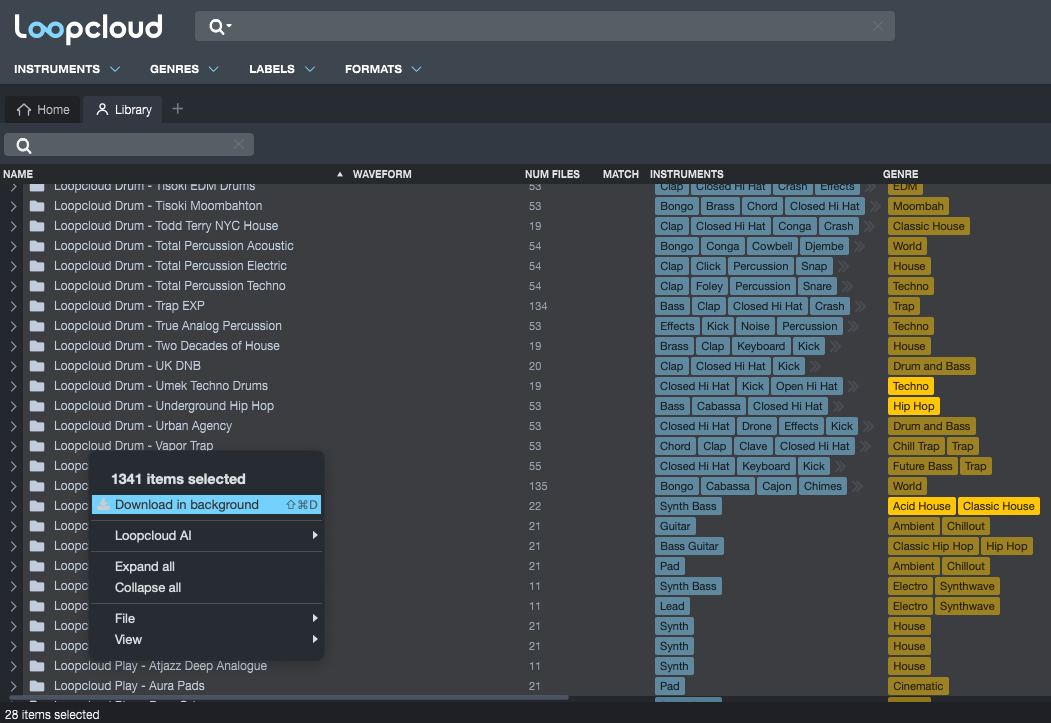 If you have any further questions about Loopcloud Drum at all please get in touch with our Support Team at support@loopmasters.com - we'd be more than happy to help.